Range Rover Velar Rental in Dubai
Range Rover Velar Rental in Dubai with Maher Cars Rent and drive this Land Rover Range Rover velar 2023-model in Dubai, UAE
Rental Price is including comprehensive insurance and standard mileage limit of 250 km per day (AED 5 per additional km applicable).
Security deposit of AED 3000 is required.
Range Rover Sport Rental Dubai
Although it performs brilliantly, it also features a beautiful design on the outside and inside.
Whether you want your dream car now or in the future, no one can stop you from driving it.
Astonishing should be the standard for every Rentals car model we offer.
Renting a Car in Dubai
We offer you nothing less than satisfying Range Rover Rental Dubai models that you will admire.
The reasons for this are the reason why it is regarded as one of the most reliable car models. To ease your road trips, it also comes with an automatic transmission.
As well as USB and audio inputs, the vehicle includes air conditioning, Bluetooth, USB, and GPS navigation.
Our goal is to make our customers' lives as comfortable, satisfying, and delightful as possible
While you enjoy your trip, this Velar car will take care of you.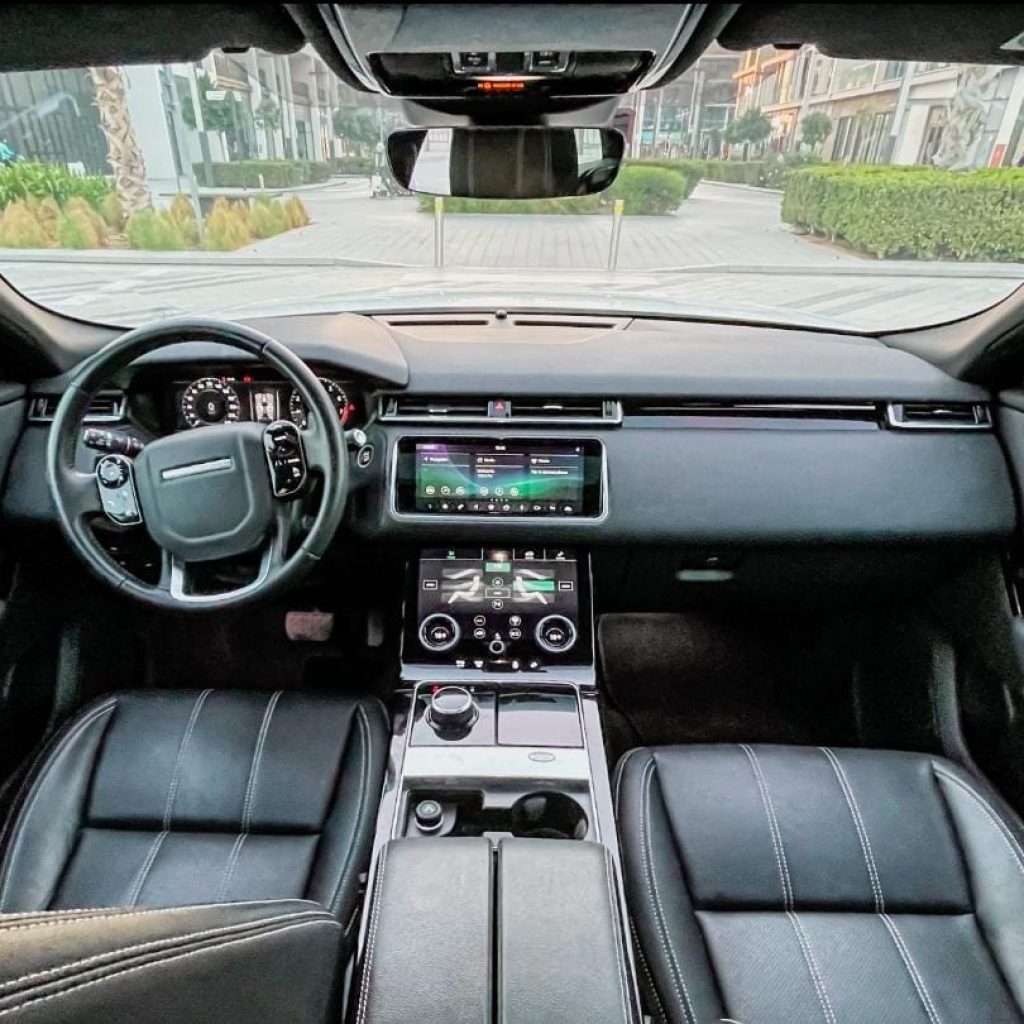 Requirements: Passport copy or emirates ID copy + driving license
Mileage Limit: 250 KM per day, Additional mileage charge 5 AED per kilometer
Minimum age of driver: 21 years old
Toll Charges: 5 AED
Insurance included: Comprehensive
Excess Claim: 3,000 AED
Security Deposit: AED 3,000 refundable after 30 days from the date of returning the car
Fuel policy: (Full to Full) when you pick your car up, the fuel tank will be full or partly full. before you return the car, please replace the fuel you've used.
Delivery & pick up: Free of charge inside Dubai